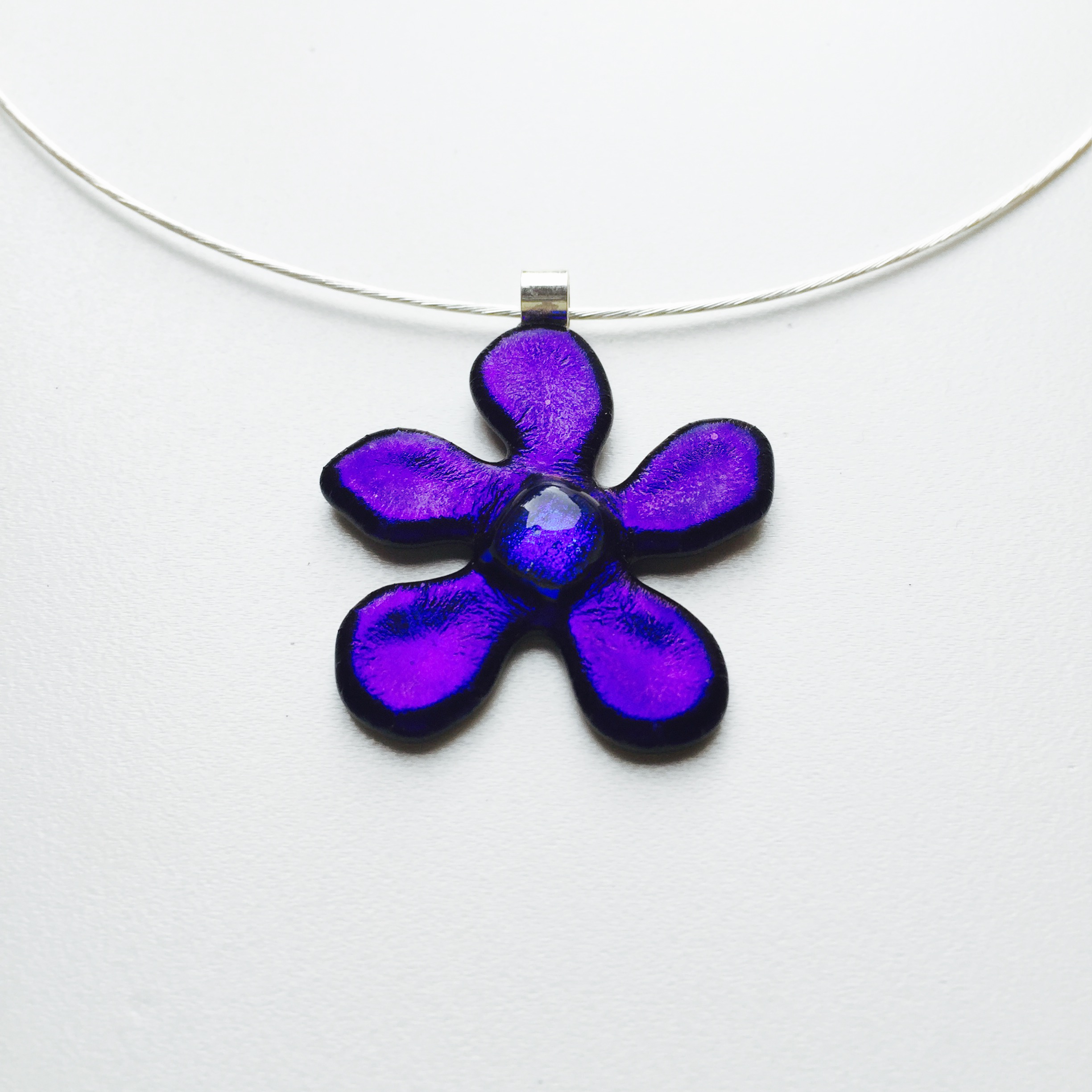 My top 10 Mother's Day gifts
News
Did you know it's less than 3 weeks until Mother's Day? Sunday 26th March!
Yep that's right, just 16 days to go until we can spoil our Mum's (or ourselves) and remember how special they/we are!
That's enough time for you to take a look at some of the beautiful bespoke items that can be made just for you, knowing that each item is as individual as you are.
The following items are made to order and are available in a variety of colours all you need to do is name it.
Or, if you prefer an item to go with anything, why not choose from the clear dichroic glass range; this glass really does go with every colour.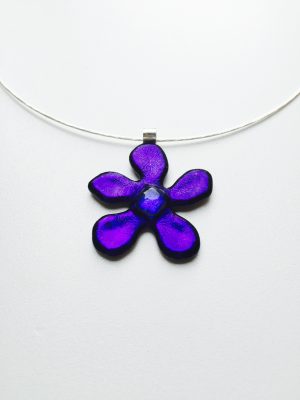 My number one item has to be the beautiful flower choker. I originally designed these "Daisy Style" flower items for last Mother's Day and they have been a firm favourite ever since. Rather than give a bouquet, why not give a single flower and be sure this will last. Matching items are available, in all of the glass flowers and are available in a variety of colours, all you need to do is pick your favourite colour and let me know.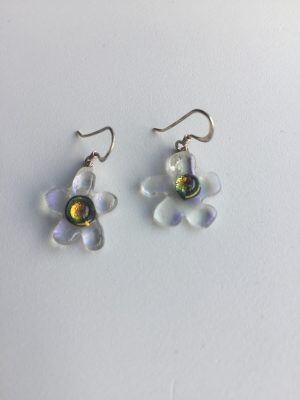 2. How about these cute little dangly flowers? When these little gems are worn the light transmitted and reflected changes giving the illusion that the earrings are changing in colour. Beautiful little delicate flowers, suitable for day time or evening wear. Suits any hair style worn. These can be fitted to stud style earrings that form a drop earring on request.
4. Show how much you love her with this deep red heart choker with gold detail. These little hearts are mounted on a silver bail, threaded onto a sterling silver wire twisted choker. If red's not the colour, there are so many more to choose from, just name it.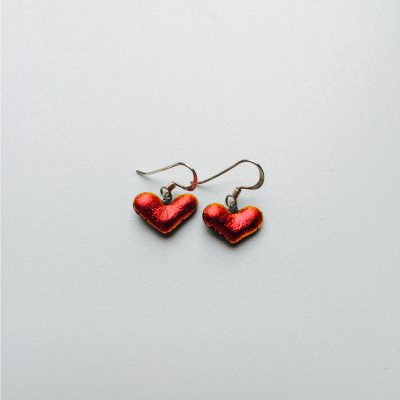 5.
Why not choose these beautiful heart drop earrings and complete the set. Available also as a stud earring. They can be purchased in the same colour or as a contrasting colour to the heart pendant, the choice is yours.
The following items have been added especially for this list and are available to buy directly for immediate postage and are not made to order.
6.
I love how the blue ripple detail alternates to an orange/gold colour as the earrings move. These tiny squares are a wonderful touch to any Mother's Day outfit and are ready to post out, ensuring arrival for in plenty of time for Mother's Day.
7.
An elegant silver pendant with ripple detail. This pendant would complete the look with the previous earrings or  as an accent to an outfit as a solo piece. Looks stunning with black. Ready to post out immediately.
8.
This striking pink pendant comes with a delicate sterling silver snake chain. An amazing eye catching accent of colour. The ripple detail also alternates in colour, forming more depth with the pendant.
9.
These simple square studs have an elegant pearlescent detail, transferring between aqua tones and gold. The red square is rippled with gold. A cheerful colour any day of the week.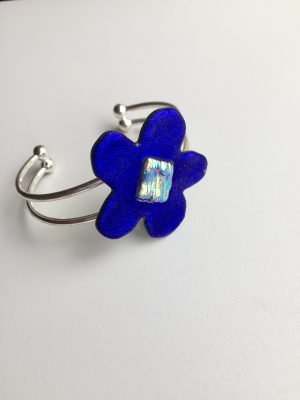 10.
This last item is my absolute favourite,  a rich, deep Royal Blue flower bangle with a beautiful textured centre, a classic combination for any Mum.
So, there are my top 10 gift ideas for Mother's Day!
Don't forget, you can always order something totally unique and bespoke to you, should you want the ultimate in original gifts.
More items are available in my shop
Would love to hear which products you like and why.
Please comment below.