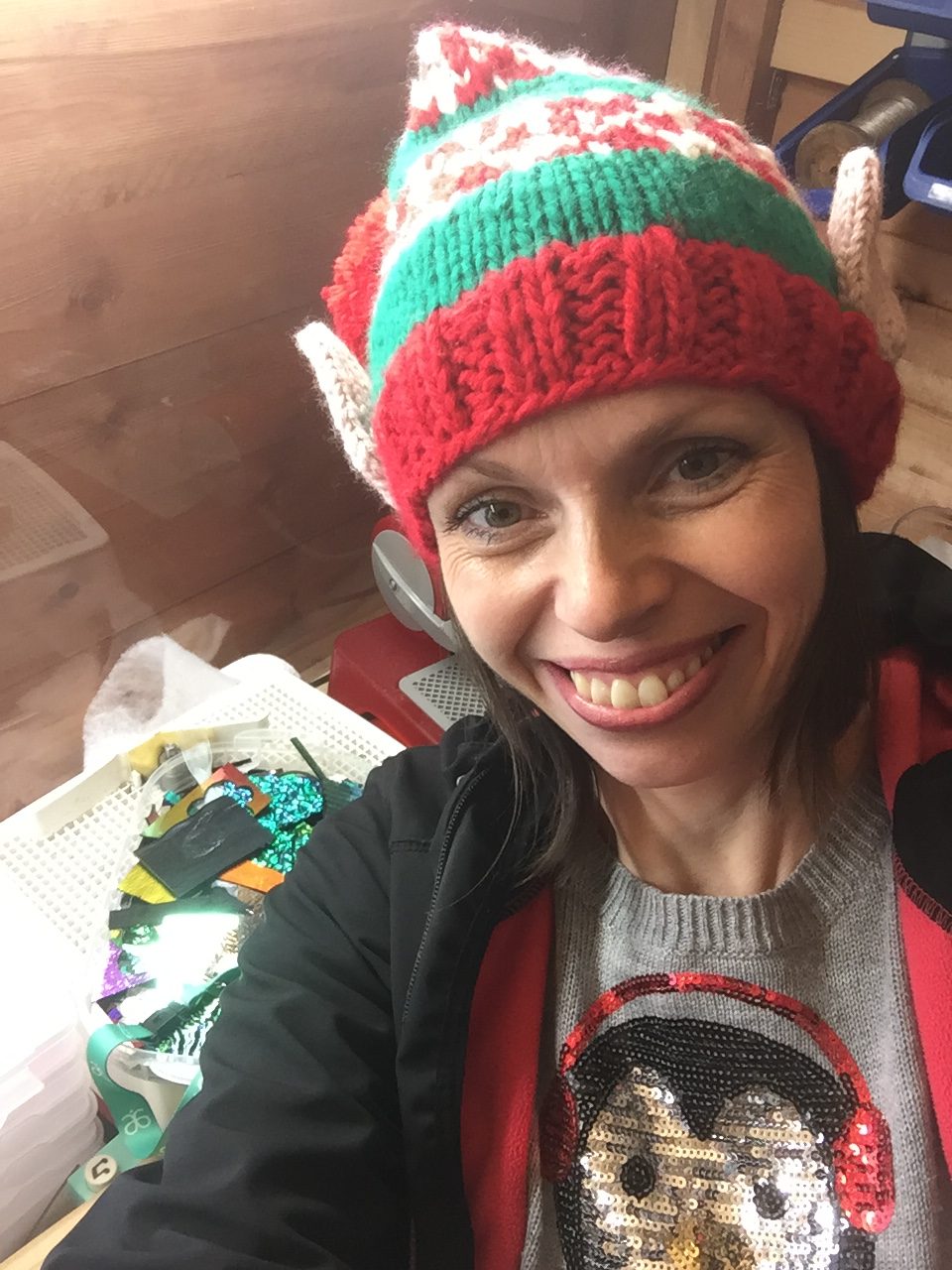 Christmas In July!
News
Bonkers! I hear you cry, she's gone mad they say….what's that you say about Christmas in July???
Honestly, whilst most of you are frantically packing to jet away for the Summer Holidays I am dreaming of Christmas, log fires, carol singers, mulled wine, spices, Christmas trees, mince pies, cranberry sauce, Christmas crackers, stockings, candy canes, baubles, Christmas tree decorations, stars and angels….all of these images, sounds and smells start to fill my head as glass starts to lean towards a Christmas theme.
Yep, at this time of year all thoughts of glass start to be geared towards Christmas and what new ideas I will be making for gifts for Christmas, planning Christmas events, craft fairs, home get together, website and Facebook sales; everything starts to have a Christmas theme. That's not to say I'm not still busy with wedding gifts, favours,  birthdays' anniversaries, christenings, naming day gifts and so on, however now is my time to start dreaming of Christmas.
Why now?
Well, keeping ahead of what is happening is important to me, making sure I have what people want, ready for their special occasions helps me help you when you need that very special something.
So, having said that I am making way for the new by holding a sale of selected existing stock.
I have some beautiful items (some made only last week) going on sale this Sunday 23rd July at 9.00pm for your delight on Facebook Christmas In July 
How does this work?
Join me Sunday night at 9pm on the event on my Facebook page, a fun evening where you can sit back, relax with your favourite beverage and  watch the gorgeous items appear in the discussion section.
Why is this so good?
This allows you, in real time, to ask any questions you have about the items, gives you a chance to benefit from the sale items immediately and interact with other customers and basically have some fun waiting to see what's coming up next. You can also ask if particular items will be coming up, ask about designs or anything else you can think of. It can be about anything you like, if you would like to know more about me then just ask away!
How do I purchase?
When you see any items you love, a perfect gift for that hard to buy for family member for example just comment SOLD.
The first person to comment SOLD will be the lucky guest who will buy the item.
I will then send you a paypal link to purchase the item.
Multiple items?
No worries I will calculate all of the items and send you a link for all of those items.
I don't use paypal what now?
I can contact you for direct payment via the telephone.
Want to join me for more events like these?
Make sure you are on my Facebook page  and in my Facebook group for up to date news on what's going on in the world of Emma's glass.
See you Sunday at 9pm, there'll even be a little bit of me live 🙂
So do you think I'm bonkers thinking Christmas in July?
When do you start thinking about Christmas?
let me know in the comments and feel free to ask any other questions xx