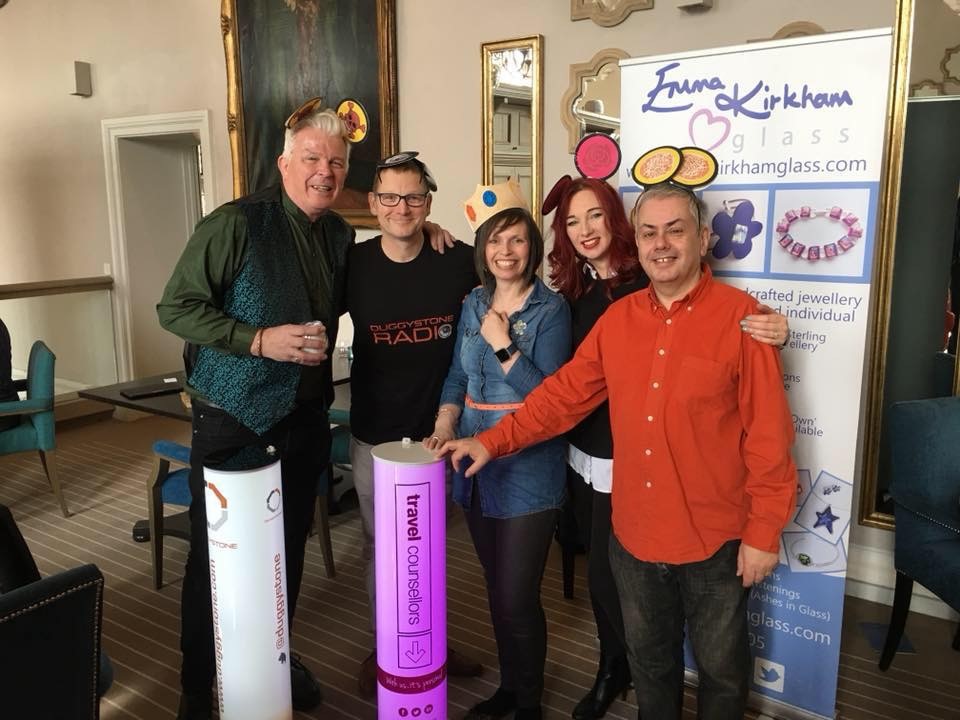 It's behind you!
Tales from the She Shed
Keep looking behind you!
How often do you sit and reflect and really take notice of what you have achieved? How often do you look back at where you were and where you are now and your journey to get there?
Do you do this on a regular basis? Does it inspire you?
I spoke at a networking meeting this morning about my 26 years working with glass and shared some of my life story. It's a humorous tale and like a lot of good stories there are a lot of twists and turns along the way.
Talking about my journey to me, doesn't seem particularly interesting or something that would help others so it was a genuine surprise when I'd finished that people were applauding me and calling it an inspirational talk. Now I'm not telling you this to brag but more to say that I hadn't really taken thought of the impact my story may have on others or actually given myself the credit I deserve, realising how far I had come on my journey through all of my experiences.
Everything that I have been through has made me what I am today and that is something to be really proud of both personally and professionally. That my creativity, whilst providing an income is something that I relish as it is most definitely a form of therapy and working things out.
I often look at what I want and where I want to be without actually truly appreciating what I have been through to get me here today.
I received this lovely message when I got home from one of the gentlemen in the room,
Hi Emma,
Thanks for an inspiring 4sight this morning in Leamington. Sorry I had to rush off and didn't get to thank you in person. You left me with a motivational phase for the day "where I want to be" – it's enough to bring focus, but also general enough to be applied to many things
Have a great day,
Simon.
And then to read that a newsletter had been sent out saying this, was another great compliment!
Wow what a bloody good 4sight, entertaining and so funny. At one point we all had our heart in our mouth when she explained in graphic detail her 4 year old getting both arms through a glass door. Think every parent was in shock.
What a journey what a story what a lady "WOW"
She makes amazing glass items
What better way to reflect on all you have achieved and where you want to be, and all this knowing you have had a positive impact on someone elses day.
Thanks to Simon and Kirk for those lovely words!
So my advice to you would be take 5 minutes to sit quietly today and praise yourself for all the hard work you have done to get you where you are today,  and even if you aren't feeling it, know that you are an inspiration to someone, somewhere.
So tell me where have you been and what are you most proud of?