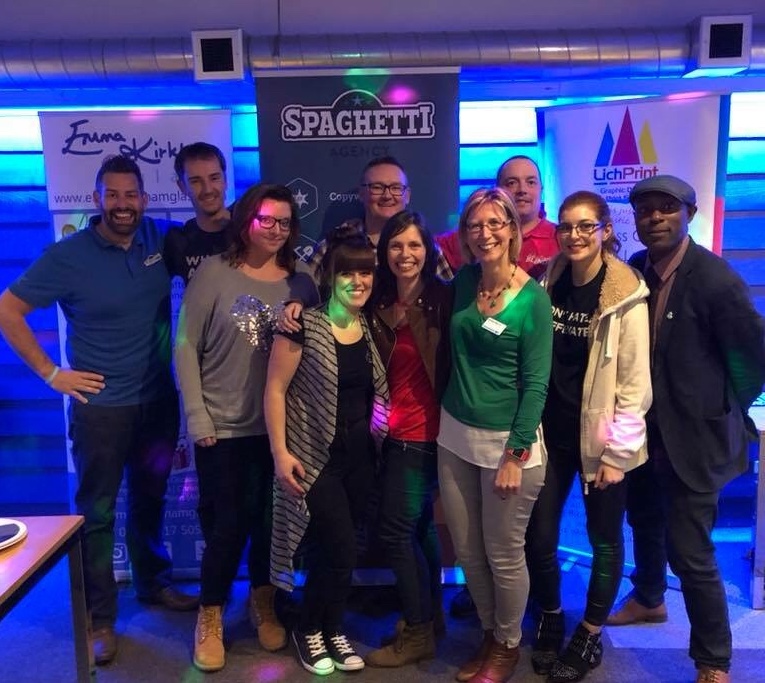 Networker of the Year Award
Tales from the She Shed
Networker of the Year Award.
Imagine arriving in the country 5 years ago with no money, no friends and nowehere to live.
Imagine  having started a business again from scratch whilst working a full time job, raising 2 boys as a single mom and having little confidence that it would ever be more than just a hobby.
Imagine you are running a business and that you want to create more friends and meet influencers but you're not sure how.
What would you do?
Me, I realised if I ever wanted my business to build I needed to network and in March 2017 I attended my first meeting at Cannock Evening with 4Networking, the group that I now lead and run every fortnight.
I admit that I knew nothing about networking and was introduced to it by a fabulous guy called Chris Clarke (The Gamechanger for mindset and business).
I remember my first meeting like it was yesterday. I nailed my 40 second introduction and grabbed attention by telling everyone I had a love affair…with glass.
I also remember creating a good impression by refusing to have a 1-2-1 sit down talk for 10 mins with one of the members in the room. I soon realised it wasn't the done thing. In  my eyes I didn't want an accountant so why would I need to talk to them. Rookie mistake!!
I soon learnt it's who people know outside of the room and that's where the magic happens. You just don't know who knows who when networking and they may just know that all important connection you are looking to work with.
How networking has helped me.
I've also grown in confidence, made numerous valuable connections , started amazing collaborations and given many talks on what I do in networking and in organisations outside of networking. Who doesn't want to be paid to talk about what they do right?
I've connected people, referred people, helped people move up in their business, drawn attention to people who have wanted to pave a way forward in networking and have consequently gained speaking work within the networking. The value I can give to others I know I will receive back.
I've created a circle of friends who understand and inspire me and are always there to support me, help me and when necessary mentor me.
All this is thanks to networking.
My family often ask, do you get paid for this networking?
In short no, but the value I receive in return is immeasurable.
And then there's the nomination for the Networker of  the Year Award
I was completely stunned and I have to admit a little leaky from the eye area when I read what the person who nominated me had said.
" Emma has the most amazing spirit and helps her fellow networker at every opportunity. She lights up a room even when you feel down she can pick you up with her smile.
She is Group Leader for Cannock and helps bring more business people into the room where they can create positive connections through peer support.
She is proactive with her connections on Social Media"
I'm so touched to have made such a positive impact.
The Networker of the Year Award takes place in November and

voting is open now   
 Here are a few tips from me for networking;
Listen ; It all starts by listening to what others want and understanding how you can help someone achieve what they want from networking. Help make those connections, in turn you will receive the connections you are looking for.
Join a team. Yep this really helps as you get to know your fellow networkers a lot quicker through frequent contact. It also shows you as a person and how reliable and trustworthy you are.
Personality. Be yourself and let your personality shine through. Behave in the room as you would outside the room.
Like people each networking group is different, try a variety of them and see which one suits you and your personality best.
Networking can happen anywhere. You don't need to be sat in a room at a networking meeting to network. You can do it everywhere you go when you listen to what people want and where they need it. Engaging with other people is where the magic happens.
Be prepared. Know your introduction inside out, you'll be surprised how this helps your confidence and those in the room get to know you better.
Ask for referrals, maybe they don't want to use your service but they maybe able to refer you to someone who does.
Have a plan and a reason to network; know why you are in the room and who you want to speak to. Knowing why you are networking and what your goal is will move your business forward that much quicker.
Finally, Follow up. Most people have heard the expression, The fortune is in the follow up. Don't just take a business card and file it thinking I don't need their service. Actually take time to get to know the person, help connect them to businesses or services they do need to have.
Networking is easy.
Networking is fun and the more you engage in networking the better you become at it.
If you'd like to know more about networking and how I can help you I'd love to hear from you.
If you'd like to know about the fortnightly meetings I network at, get in touch.