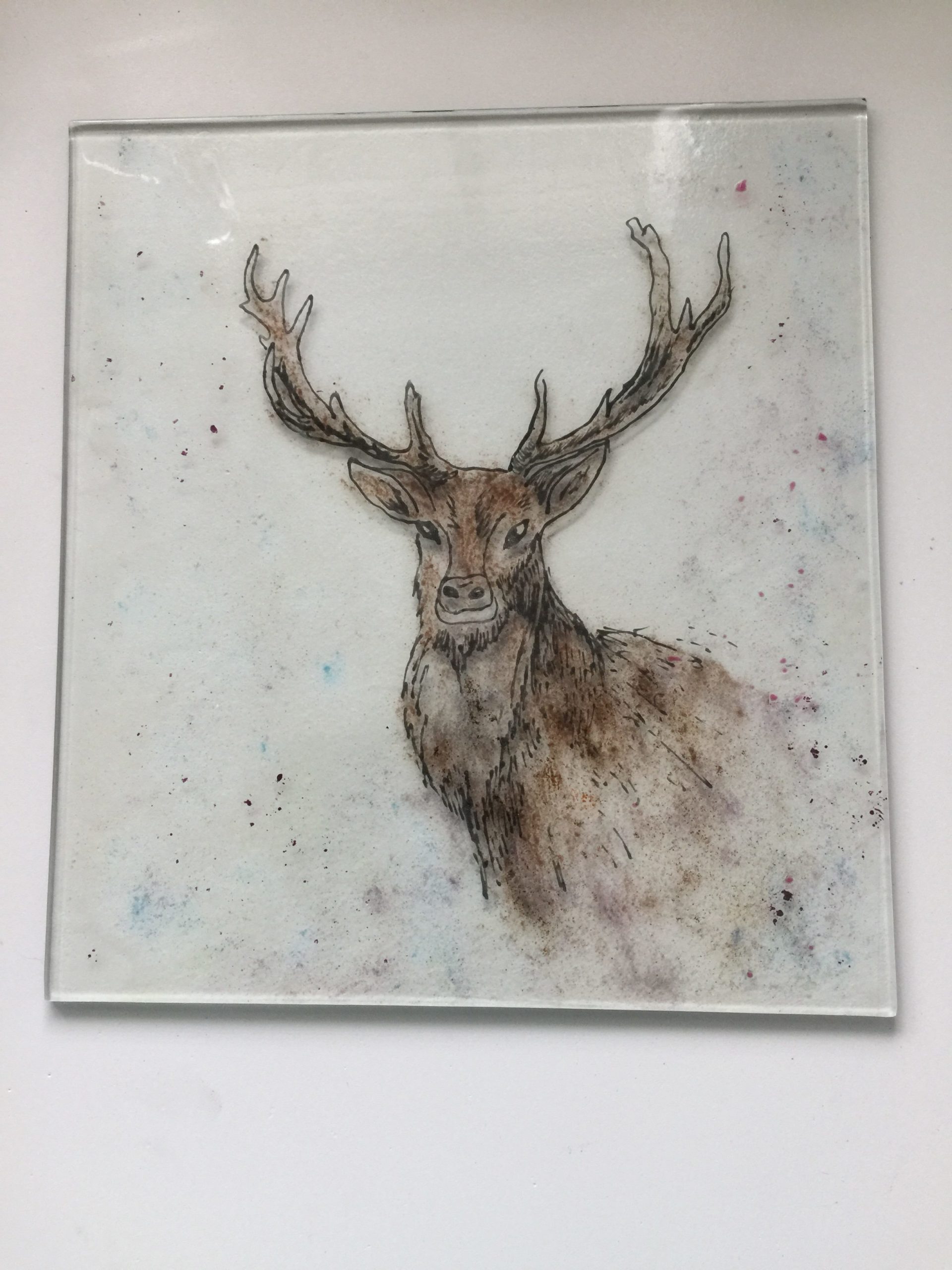 Deery deery deery me!
Tales from the She Shed
I'm Super lucky to live right on the edge of Cannock Chase, a 10 minute walk and I'm into the woods where all the deer can be seen.
I've aways walked on Cannock Chase and some of my earliest memories are walking with my dad onto the Chase, searchng for deer and meeting my Nan and Grandad over there.
We were always on the lookout for different animals and the most prized animal to behold was the local deer.
Ever since I was a little girl there's been something quite magical about catching a glimpse of these mystical creatures!
My Nan would be in awe whenever I saw them as she claimed she had hardly seen them  in her 92 years!
I must admit, I'm quite good at conjuring them up, saying I will see them and then there they are.
The most amazing time was when I was driving back with my dad late at night bringing him home from hospital and I told him I was going to be driving very slowly as there would be stags in the road and sure enough there was a majestical Stag, stood in the middle of the road as if he was grazing, not hurrying for any one.
I turned off my headlights and observed , it reallyw as a powerful sight.
I wanted to recreate some of their beauty in glass but never felt I would do them justice…
Until last week when I sketched out how I wanted them to look (see above) I then shared the sketches on social media and was overwhelmed by how much people like the sketches and by how many comments that people made about not realising I could draw…(I need to market that better!)
Having recreated some of the deers in skecth form I then set about recreating them in glass.
Below are the results from this weeks fusing!
I hope you like them!
Let me know what you think…
I'm now deciding whether to frame them or not…