Focus your year in glass.
Like many people at the start of the year , I  like to chose a  word that I'll use as my focus word for that year ; something that would bring me in line with my goals.
A word that reflects what I want to be, do or have during the year.
Each time I start the day I think of my word, but with so much to do, glass making, admin, social media, phone calls, collecting the kids etc etc.

It's really easy to get distracted and forget all about that "Inspirational Magic word".
That's why these "Word of the Year " coasters were created!
Every time you pick up your drink, there's your word, reminding you to stay on track.
So next time you take a brew , these "Word of The Year" coasters act as your reminder/ memory jogger and anchor in the word.

Reminding you several times a day to be focussed on your word and bringing you back to your goal.
Not sure what your word should be?

When I first heard about choosing a focus word, I couldn't understand.

Why one? I mean I wanted to achieve so much for the year.

But this is a bit like an ideal client, you need to be speaking about one thing to one person.

If you do that everything becomes so much easier.

It's exactly the same with your word.

Pick one word that will shape the theme for your year and it becomes a lot easier for you to say to yourself, "Am I being confident now?" , "Am I showing courage now?"

Once you've thought about your goal for the year, decide which word will help you focus on that goal and ta-da, there you have your word of the year.
Want to own your very own bespoke and inspirational memory jogging coaster?
Easy; message me your word
Choose from black or white text
Choose background pink, blue, green or orange or yellow.
£24.95 inc p+p (UK mainland only)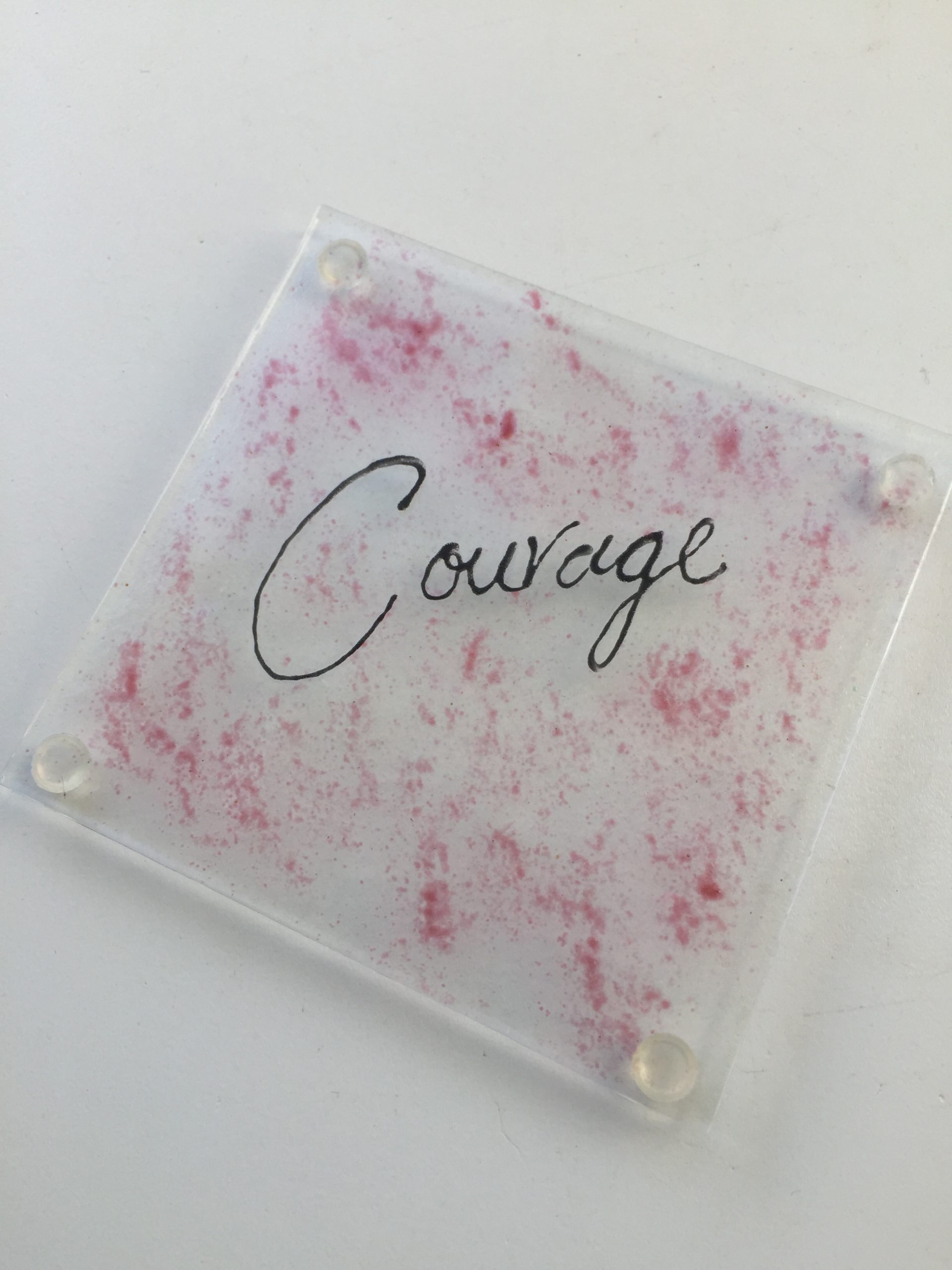 Message me to order yours!